2021 Annual Report
Future Focused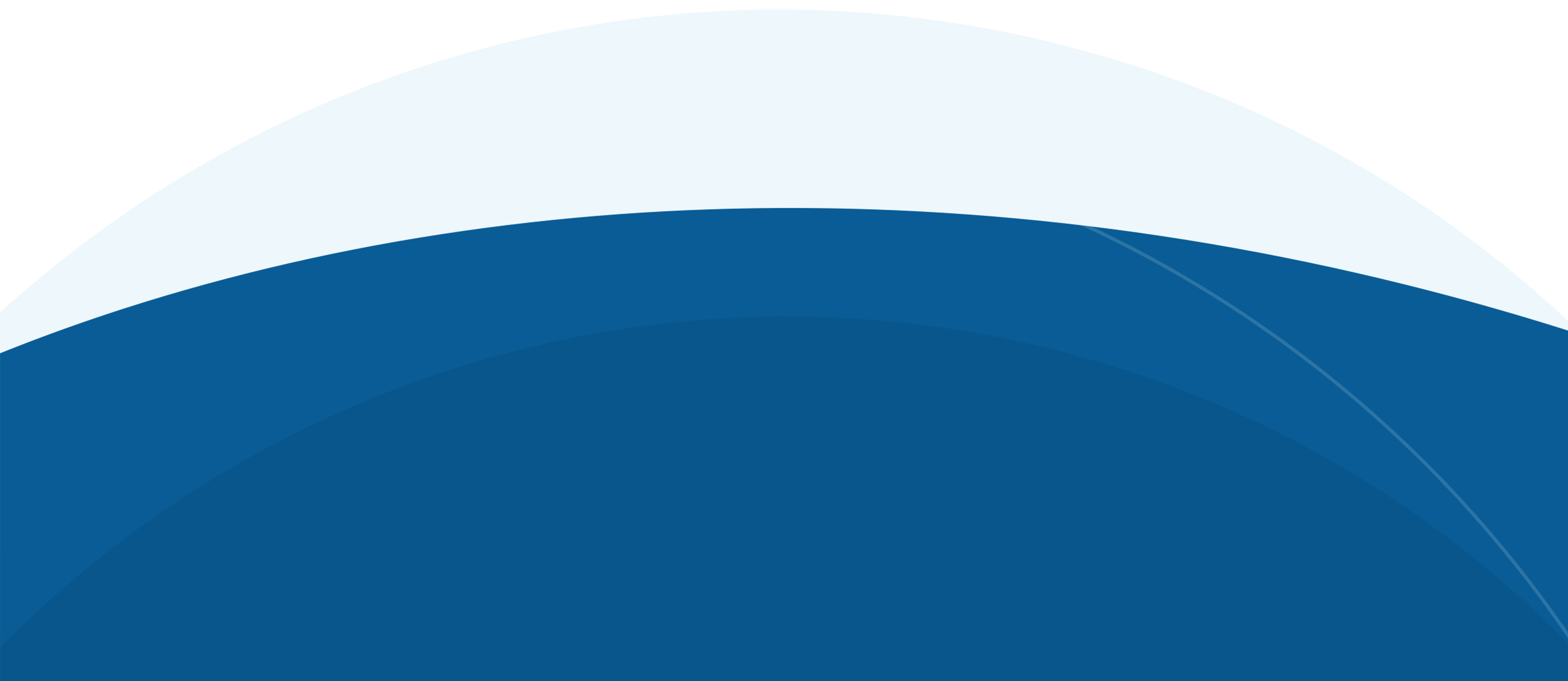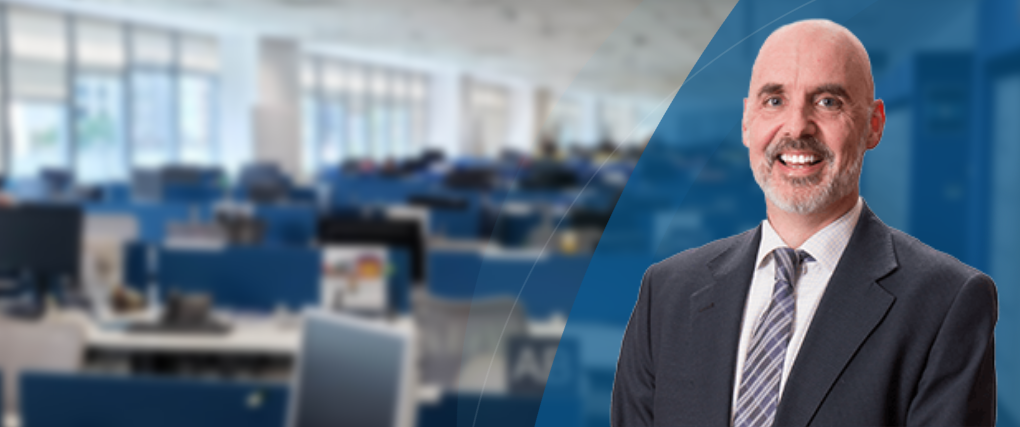 Business Highlights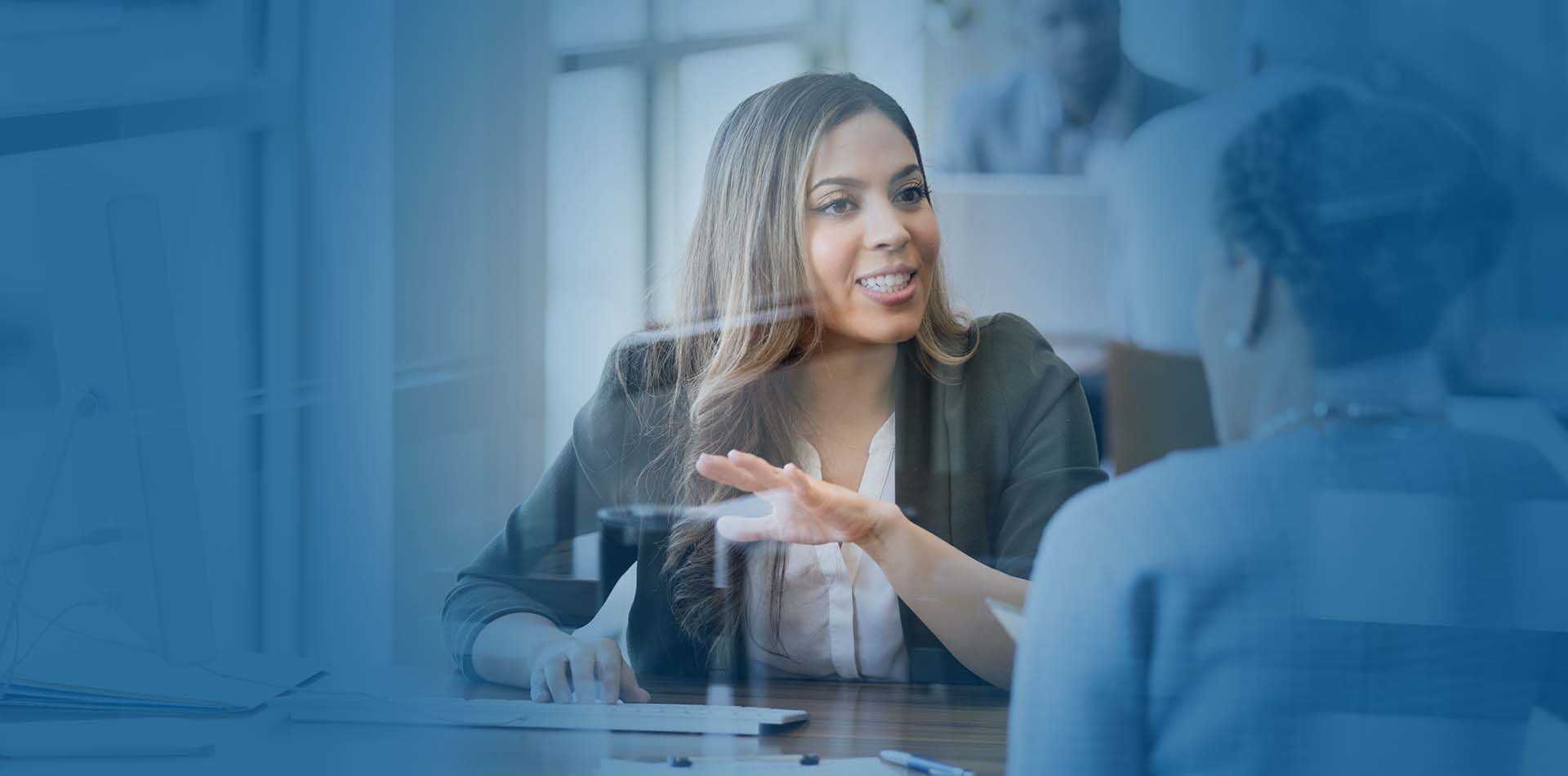 Do More
In DUCA's 67th year of operation, the world seemed to emerge somewhat further through the COVID-19 pandemic. We had powerful tools, protocols and practices at our disposal that made dealing with the crisis feel more manageable – if still challenging – and we were able to refocus our sights on our ambitions for the future. We continued to draw on our adaptability, resourcefulness and resilience and are positioning ourselves well for further growth and success. By continuing to make progress against our high touch/high tech vision and empowering our people to deliver a simple, frictionless experience to our Members, we are making headway to become an industry leader and bring our mission and purpose to an even greater number of Canadians: to help people and businesses do more, be more and achieve more!
Growth and Diversification
DUCA reported a strong year-end to 2021, with a pre-tax income of $31.7 million, representing an 83% year-over-year increase from 2021. Our continuing strong financial performance has resulted in a 18% 5-year compound average growth from year-ended 2016 for total assets under management which include on-balance sheet assets and wealth management assets under administration – well above the sector average.
Both loans and deposits experienced impressive year-over-year growth, with loans growing by 17% and deposits by 19%. DUCA has been systematically diversifying and strengthening our channels of distribution complementing our DUCA-Direct proprietary channels (branch, mobile teams, Member-Connect, Commercial / Business Banking Account Managers and Wealth Management Advisors) with strategic distribution partners and brokerages. The diversification of our distribution channels served us very well in 2021 supporting our strong, profitable growth result. We also saw good Membership growth, gaining 2,478 new Members, to arrive at a total Membership of 82,561. During the year we started construction on our new Hamilton branch, marking the next step in the expansion of our retail branch footprint in southern Ontario. The new branch in Hamilton had its Grand Opening in March of 2022.
We also reached a number of other milestones in 2021 including:
Growing the Commercial loan portfolio to exceed $1 billion;
Growing our Specialized Lending business (a new business first launched in 2020) with net new loan volumes exceeding $60 million.
Growing our Wealth assets under administration to exceed $500 million.
2021 also saw the groundwork set for DUCA's acquisition of Continental Currency Exchange (CCE). The transaction closed on March 31, 2022, and is another contribution to DUCA's strategic focus of diversifying revenue streams, improving service experiences and furthering the growth of Members and profits.
Strengthening and Streamlining Our Processes & Technology
DUCA continues to strengthen and streamline operations, technology, risk management and compliance practices.
Automated Residential Mortgage Origination System

During the year DUCA successfully transitioned over to a new mortgage application processing platform, Axiom-Scarlett. This system automates key elements of the mortgage origination process and speeds up approval decisions and funding. The result is a significantly streamlined and enhanced Member experience when it comes to renewing or acquiring a new Mortgage with DUCA. We will build further on this platform in 2022 to allow Members to do more online and digitally throughout the renewal and new mortgage funding process.

Implementation of an enhanced Digital Banking Platform

DUCA made further progress on an enhanced Digital Banking Platform during the year as another step towards DUCA's digital transformation. Over the last two years we've progressed on our evolution to become a high-touch and high-tech Credit Union with the rollout of a new core banking system, a new account opening system, a new lending system, and a refreshed public website, to name just a few of the initiatives that we continue to pursue.

The Digital Banking Platform enhancement is targeted for implementation in Q2 2022, with the goal of making possible a better omni-channel and Member-centric experience. With this in place, we'll have the necessary groundwork to develop more self-service products and features to meet our Members' growing needs, better understand their financial goals, and better personalize their digital experiences.

Member and Employee Experience Feedback-to-Action Loops

We continue to enhance our Member and Employee experience feedback-to-action loops. We have refined intake methods that collect key feedback during 2021 and will be rolling out further enhancements in 2022. We are focused on these efforts because we understand that our ability to listen, understand and act is crucial for DUCA's continued growth and success. This will enable us to make our Employee and Member Experiences the best they can be so we can more effectively deliver the DUCA difference and help our Members do more, be more and achieve more!
Engaging Our Employees
In 2021, our Member-facing Employees continued to deliver the passion and energy behind DUCA's purpose to our Members, helping them do more, be more and achieve more at a time of so much disruption and change. Many Employees continued the remote work routines they started the year prior, as we made plans for longer-term flexible work arrangements to be rolled out when the COVID-19 environment allowed it.
Throughout the challenging times brought on by the pandemic, we've remained grounded by Our Values: Do More – Bring out the best in others; Be more – Do what's right even when it's difficult; Achieve More – Make what's possible happen. These are the pillars that we continue to celebrate with "Cheers for Peers," our peer-to-peer recognition program that invites Employees to recognize one another for living Our Values In Action and has become a great tool for spreading positivity and encouragement at DUCA.
More highlights:
We partnered with the Canadian Centre for Diversity and Inclusion (CCDI) to conduct a confidential online survey aimed at capturing information about the diversity and degree of inclusiveness at DUCA. The survey results will give us insight about Employees' demographic representation and their sentiments regarding the inclusiveness of our Credit Union. The information gathered will allow DUCA to identify potential areas of improvement and develop action plans to continue making DUCA as welcoming as possible to people of all backgrounds.
We began to lay the groundwork for a return to the office at 5255 Yonge St this spring and are in the process of rolling out more flexible work arrangements in preparation for a full reopening. The future of work at DUCA now includes more flexibility for many roles, wherever possible and practical, with the first step towards that future being a 4-week pilot designed to model the desired longer-term hybrid state as closely possible.
A key theme being discussed among the Executive Leadership Team (ELT) are the mechanisms through which we collect and action feedback from Employees so that this feedback leads directly to trackable action and measurable results, and meaningful progress to improving Employees' day-to-day experience. To that end, we've formally kicked off the Employee Experience Feedback Loop Initiative. The goal of the initiative is to ensure that the ELT knows what the top Employee Experience issues are, that we have a process in place to resolve these top issues, and that we communicate progress back to Employees. This is all in an effort to reinforce DUCA's Values and create the best possible Employee experience.
With rekindled perspective on our nation's history, as of 2021, we'll be recognizing National Day of Truth and Reconciliation on September 30 and Remembrance Day on November 11 with the closure of our business.
DUCA Impact Lab
The DUCA Impact Lab is a registered charity that focuses on finding solutions for better financial inclusion and equity in the banking system. With a mission to 'Build Banking that Benefits All', the DUCA Impact Lab collaborates with our partners in the community and technology sectors to design and test impact lending solutions. The purpose of what we pilot is to evaluate solutions for their social impact and test viability as financial solutions for those in our community who are not able to access mainstream banking services. In 2021, the DUCA Impact Lab offered pilot solutions for those in trouble with predatory debt like pay day lending and for underbanked businesses in a cash flow crunch.
The DUCA Impact Lab is pleased to report that by the end of 2021, we reached a milestone of surpassing $1 million to date in impact funding. Now with three years of operations under our belt, we've seen this impact funding make a real difference to the people and businesses benefitting from the pilot projects that have been launched:
In 2021, the Escalator Loan pilot funded a total of $189,000 in personal loans and assisted an additional 39 individuals in getting out of a predatory debt cycle and achieving greater financial stability.
Our Invoice Factoring pilot provided $450,000 of small business financing, allowing small businesses to expand their capacity to grow.
As we move into Year 4 of operations, we look forward to moving the Lab out of its start-up phase and into a growth phase, focusing efforts on programming that's having the most impact.
DUCA Impact Lab Pilot Example: The Escalator Loan
The Escalator Loan Program provides loans of up to $15,000 so that individuals in trouble with predatory debt can break the pay day loan cycle and move forward with their lives. It is a partnership between the DUCA Impact Lab and Credit Canada Debt Services with the aim to develop a fairly priced product and advisory service for individuals who have challenges accessing mainstream financial services. The pilot targets individuals with a lower credit score who would typically be ineligible for unsecured lending at a mainstream financial institution. Through improved credit, enhanced cash flow management skills and increased trust in mainstream lenders, this Program positions borrowers for improved access to mainstream financial services.
Read what two Escalator Loan borrowers had to say about the Program:
(1) "The DUCA Loan completely changed my debt repayment and took SO much stress off of me. One of my debts had an interest rate so high that after a full year I had barely paid off any! ……It makes me feel so encouraged and less terrified that I was trapped and actually really helped me with my self-esteem…  AND I got a small check in the mail based on my interest which was a fun surprise. I would highly recommend it and think others will benefit from the relief that it brings! Thanks so much!"
(2) "Thanks again for arranging payment to a very difficult creditor with a loan from Duca….Credit Canada & Duca have made my life more manageable thank you very much!"
Social Return on Investment of the Escalator Loan
When we think about return on investment in banking most people think of financial returns. While this is certainly an important measure, it misses the fact that fair, purpose driven lending also enables a significant amount of social value as well. Improved mental health, stabilized housing, better access to health care and access to quality childcare are all outcomes that can be enabled by the right type of lending but aren't captured in typical return on investment analysis. In the Escalator Loan pilot, we observed the changes the loans were enabling and wanted this reflected in our 'Return on investment' calculation. This is why we worked with our Impact Lab partners and Social Value Canada to establish a 'Social Return on Investment' Analysis for the Escalator Loan program. Using this framework, for every dollar spent on the Escalator loan program in 2021 there was $11.90 in social value created, a ratio of $11.9 : $1.
Profits with a Purpose
DUCA's origins as a community driven financial institution are a big part of our history and shapes how we operate today. For the DUCA team and our Members, the driving philosophy of 'profits with a purpose' is a foundational reason why we are so passionate about our purpose to help our Members and communities Do more, Be more and Achieve more.
With the end of 2021, we are all nearing the end of the pandemic's second year. It has been a challenging time for many in the DUCA community, but also a time of renewed purpose and desire to make things better. With so much happening, DUCA not only increased the investment we made in communities from the Credit Union itself, but also the impact we were able to have through our charitable impact lending foundation, the DUCA Impact Lab. Through the philanthropic and impact lending programs at DUCA and the DUCA Impact Lab, we were able to almost double our investment in communities over the course of 2021. The details of these investments are outlined in the tables below:
| DUCA Impact Lab | 2021 | 2020 | % Change |
| --- | --- | --- | --- |
| Total DUCA Impact Lab Community Contributions | 784,086 | 264,170 | 196.8% |
| Donations  | 15,000 | 25,000 | -40.0% |
| Community Sponsorships | 115,000 | 25,000 | 360.0% |
| Escalator loan | 195,948 | 147,832 | 32.5% |
| Invoice Factoring | 458,138 | 66,338 | 590.6% |
| DUCA Credit Union | 2021 | 2020 | % Change |
| --- | --- | --- | --- |
| Total DUCA and Impact Lab | 355,123 | 328,261 | 8.2% |
| Donations | 143,393 | 137,649 | 4.2% |
| Community Sponsorships | 150,556 | 98,140 | 53.4% |
| In-Kind | 35,256 | 55,813 | -36.8% |
| Program Management Costs | 25,918 | 36,659 | -29.3% |
| Total DUCA and Impact Lab | 1,139,209 | 592,431 | 92.3% |
DUCA Leadership Team
Executive Leadership Team
Doug Conick

Yan Xu

Phil Taylor

Karey Carson

Pippa Nutt
Riz Ahmad

Aron Rogers

Michael Creasor

Mo Mauri

Afzal Hussain
Board of Directors
Committees
In accordance with the Credit Union's by-laws, the Board of Directors established the following Committees in 2021:
Financial Snapshot
1.0
Key Financial Results and Metrics ($ in thousands)
1.1
DUCA Net Income Consolidated
$12,974
$10,996
$12,032
$12,838
$25,702
1.2
DUCA Net Income1
$12,183
$10,996
$12,032
$12,838
$25,702
1.3
ROE1,2
7.85%
7.20%
5.78%
4.07%
7.38%
1.4
Efficiency Ratio1
68.47%
72.14%
82.71%
76.47%
67.89%
1.5
Leverage Ratio
6.26%
5.36%
7.32%
7.05%
6.77%
1.6
Risk Weighted Ratio
12.23%
11.82%
16.50%
17.38%
14.18%
1.7
Liquidity Ratio
15.39%
16.70%
12.21%
20.50%
13.50%
2.0
Balance Sheet Performance ($ in millions)
2.1
Assets
$2,776
$3,374
$4,056
$5,112
$5,552
2.2
Loans
$2,423
$3,007
$3,507
$4,129
$4,848
2.3
Deposits
$2,027
$2,559
$3,005
$3,841
$4,555
2.4
Securitization Debt
$536
$630
$605
$698
$463
2.5
Regulatory Capital
$174
$181
$297
$360
$374
3.0
Earnings Performance ($ in thousands)
3.1
Net Interest Income
$48,060
$49,745
$49,026
$66,789
$84,294
3.2
Fee and other income1
$8,650
$6,988
$17,350
$12,282
$14,412
3.3
Loan impairment charges
$(417)
$(320)
$(462)
$1,315
$37
3.4
Operating Expenses1
$38,827
$40,930
$54,902
$60,466
$67,012
3.5
Pre-tax income before patronage1
$18,300
$16,123
$11,936
$17,290
$31,657
1 excluding ZBC
2 computed using income before patronage
Download Financial Statements PDF
Expansion & Acquisition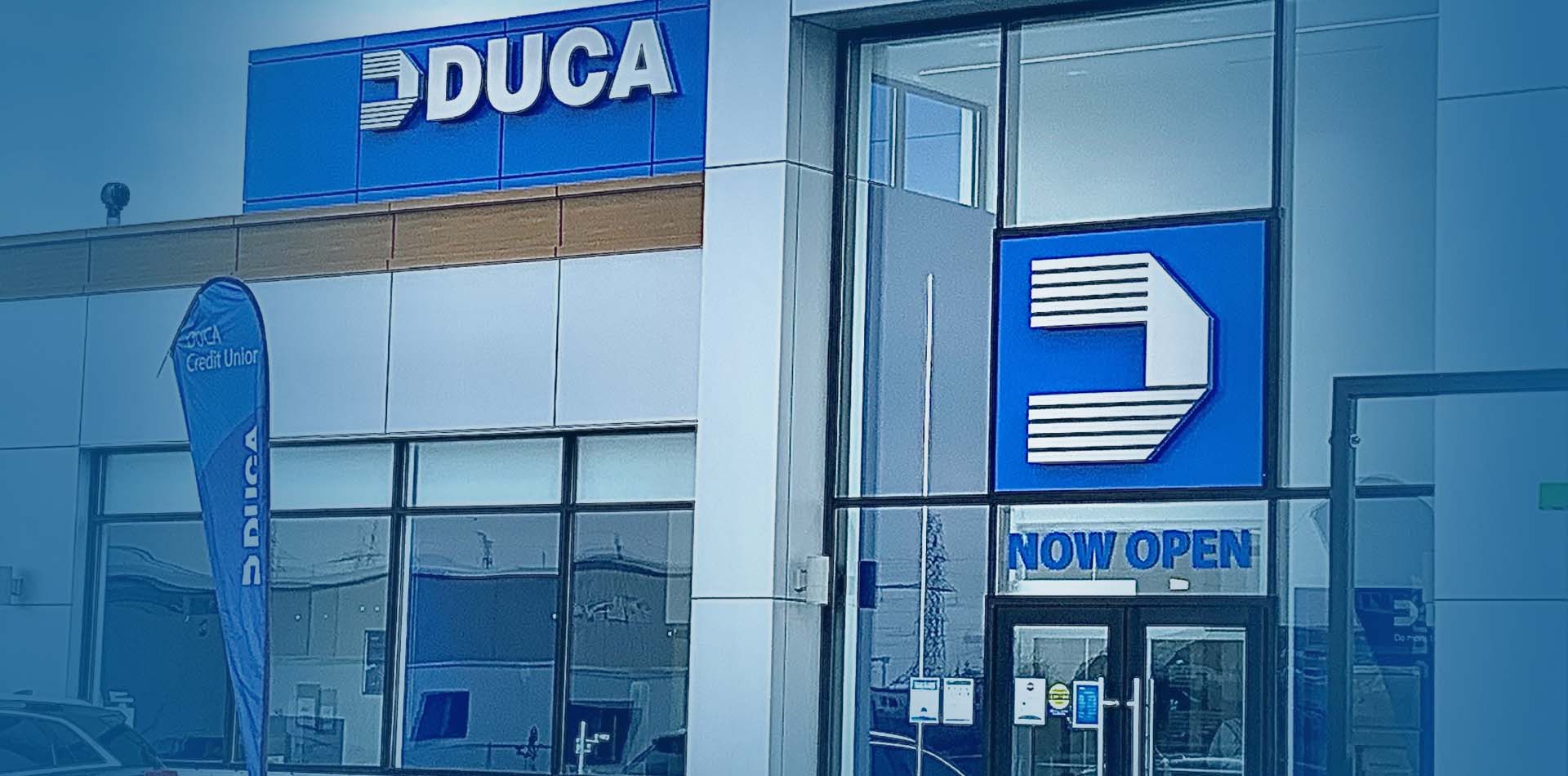 DUCA Continues Expansion with the Grand Opening of Branch #17 in Hamilton, Ontario
DUCA opened the doors of our 17th branch in Hamilton last month, another terrific milestone as we expand our footprint in southwestern Ontario! The new branch marks another step forward in our high touch/high tech Member experience strategy and enables further Membership and business growth.
Establishing a presence in Hamilton makes sense for DUCA for a number of reasons: it's a densely populated area and is expected to grow by over 30% to 769,000 by 2046; it's a region with significant business and opportunity, particularly in the manufacturing sector; plus, there's room for Credit Union market share – in our selected branch area for example, only 2.8% of residents have a bank account with a Credit Union.
The continued expansion of a physical 'bricks & mortar' branch network is in line with DUCA's strategic direction toward building a high touch and high tech Credit Union. DUCA's most recent new branch experiences (Mount Albert launched in August 2018, Erin Mills launched in 2010, and the Newmarket branch relocated in 2012) all point to the value that physical branches contribute to Member experience and business growth. Members continue to interact with DUCA through our branches, sometimes for transactions, but increasingly, for advice. This new branch also includes our first commercial banking centre!
We are delighted to now be a part of the Hamilton Community and to help Hamiltonians do more, be more and achieve more!
DUCA Acquires Continental Currency Exchange
DUCA continues to pursue a growth and business diversification strategy to broaden our product and service offering to better meet the continuum of needs of our Members and to bring our mission to as many as possible: helping individuals and businesses do more, be more and achieve more! On March 31st 2022, DUCA took another important step forward in that journey with the acquisition of Continental Currency Exchange, Ltd. (CCE), a partnership that holds exciting opportunities for collaboration and growth for both parties.
CCE is one of Canada's leading retailers of foreign exchange services, with 19 branch locations across Ontario. The company offers foreign exchange conversion services, including international bill payments, online ordering, pre-authorized debit and deposit transactions, foreign cheques and drafts, money transfers and wire payments in approximately 160 currencies, in addition to a growing suite of digital products. The company's Privilege Program offers clients no service fees on all cash transactions, premium discounted exchange rates, and lower prices on services including money transfers and wires.
This transaction will enable both organizations to enhance growth opportunities, diversify revenues and expand product and service solutions for the best interests of those we serve. DUCA's Membership base has a healthy demand for efficient and effective currency exchange services and there is great potential to introduce DUCA to CCE's customer base. Overall, this great fit will serve the mighty purpose of helping People and Businesses do more, be more and achieve more!
CCE will continue to operate as a standalone, wholly owned subsidiary of DUCA. We are working closely with CCE to pave the way for our ongoing collaboration.